R Scooter Club of Monterey County
Almost running...
6-16-99
The engine is back together. Cleaning the carb and putting in new gaskets is all that this engine really needs. Now it's starting to feel like progress has been made.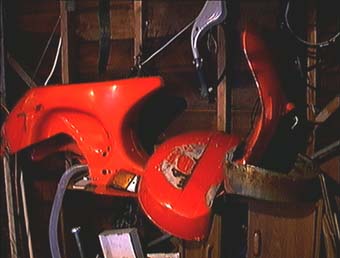 Well... almost. Here is the frame, and it's in pretty sad shape at the moment. Body work and paint is no easy task.